Well-being and appreciation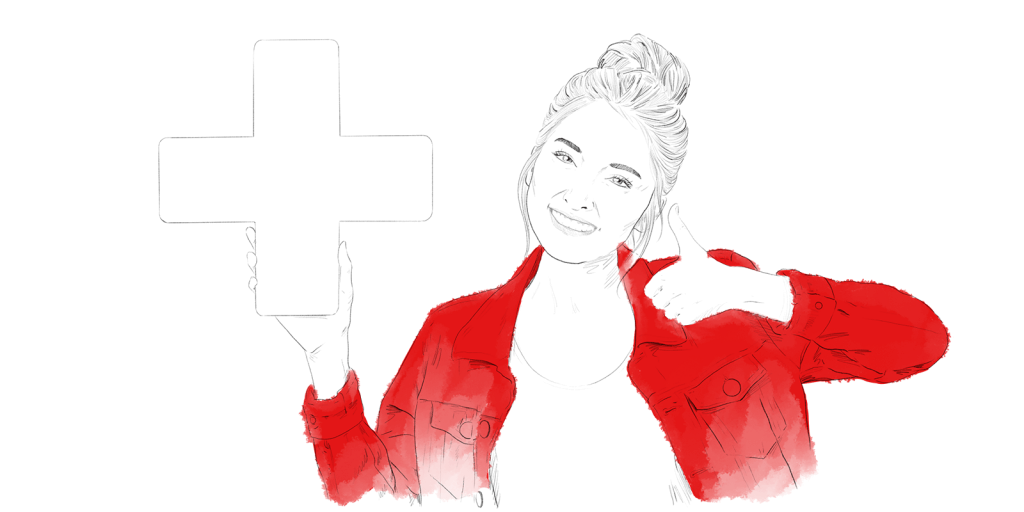 We help people to save: The capital-forming benefits (VL or VWL) make it possible. This is an additional cash benefit offered by the Brueder Schlau Group as an employer.
EMPLOYEE DISCOUNTS AND EXTRAS
With "corporate benefits", we offer our employees a company-owned portal that allows them to shop at reduced prices with a wide variety of suppliers – both online and locally. The platform is continuously expanded to include new providers and offers. If desired, a monthly newsletter can be subscribed to, which informs about the new providers and offers at the beginning of each month. Additionally, all employees receive attractive discounts on the entire Hammer und Schlau product range.
Up to 100 employees can be catered for in the 250-square-metre restaurant area. If the weather permits, they can also use the outdoor area. Fresh meals are prepared by the kitchen team. Every day, there are two dishes and a dessert on the menu: a meat dish and a meatless meal. Tasty, healthy and varied food is offered. Apart from hearty meals, light cuisine such as salad and soup is also served. The meals can be offered at reasonable prices due to the company subsidy.
Drinking enough water promotes health, concentration and wellbeing. This applies to every area of life and every industry. We provide you with sparkling refreshment by means of our water dispensers. Our free coffee specialities provide for an energy boost.
Finish off the year with a meal together or a cooking event, boost your grey cells with an Escape Game – you can experience your colleagues in an informal atmosphere at individually planned staff events. Fun and entertainment guaranteed!
BECOME PART OF THE SCHLAU FAMILY NOW