TOGETHER FOR THE
 SATISFIED CUSTOMERS
The Brueder Schlau GmbH & Co. KG represents the heart of the Corporate Group at its headquarters in Porta Westfalica.
 This is where all parts of the company are coordinated, operational business is supported and the central areas of the group are bundled. This includes IT and Finance along with the Cash Management, Accounting, Controlling and Auditing, Real Estate and Insurance, as well as Human Resources Departments comprising the Payroll, Human Resources Support, Human Resources Development and Recruiting units.
As a holding company, this entity determines the strategy of the Corporate Group, ensures risk management and sets the standards for social responsibility of all corporate divisions. The Compliance & Legal department monitors the compliance of the corporate group at all levels, as laid down in the Code of Conduct introduced throughout the company.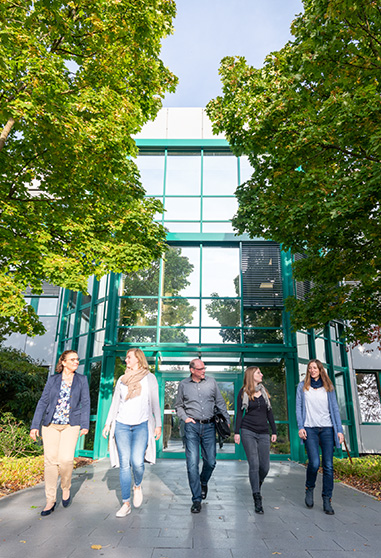 DIFFERENT TARGET GROUPS HAVE DIFFERENT NEEDS.
DISTRIBUTION CHANNELS OF THE BRUEDER SCHLAU GROUP
Different target groups have different needs. We take this into account with our specialisation in wholesale and retail. The Corporate Group consists of various highly specialised business units, all of which work together for the satisfaction of wholesale and retail customers.
The wholesale and retail distribution channels make use of other affiliated group companies and their services:
Marketing (Impulse Society for Online and Media Service mbH)
Purchasing (Schlau Heimtex Purchasing GmbH)
Logistics, warehouse and forwarding (Schlau Logistik GmbH)