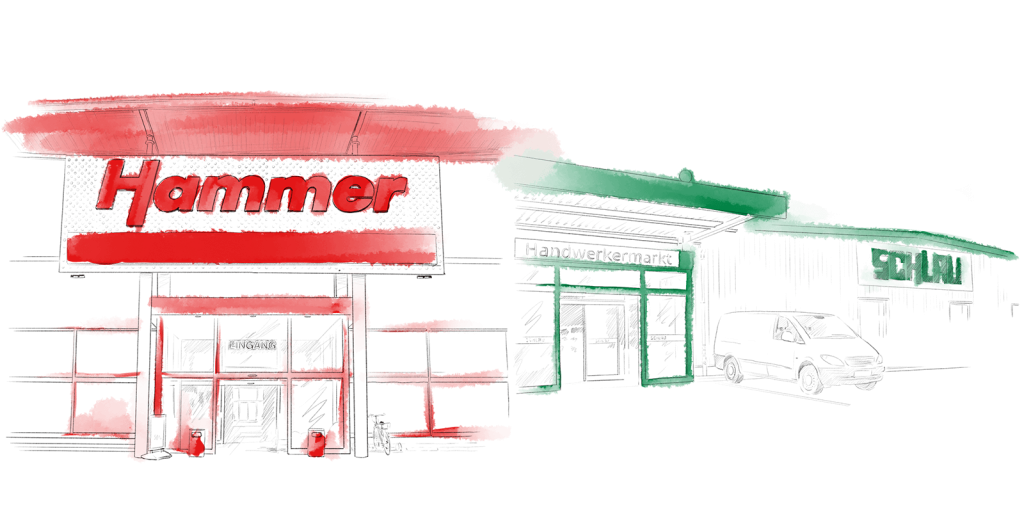 REAL ESTATE AND INSURANCE – CROSS-SALES DIVERSITY
Maintenance, repairs, renovations and reconstructions of buildings as well as the supervision of new properties, the construction and technical management of these. The complete team of the real estate department is responsible for a wide range of tasks related to real estate, expansion and insurance. Floor plans and technical drawings for new interiors are created just behind the four walls of the department. A good sense of spatial perception and basic knowledge of construction technology are required in the daily work.
ALL-ROUND SUPPORT FOR ALL OBJECTS
Framework agreements, occupational health and safety, waste and energy management are also an important part of the job, along with the administration of tenancy agreements, the management of building services and the billing of operating costs. All tasks are carried out by the team on a cross-divisional basis for the central areas as well as for Hammer and Schlau.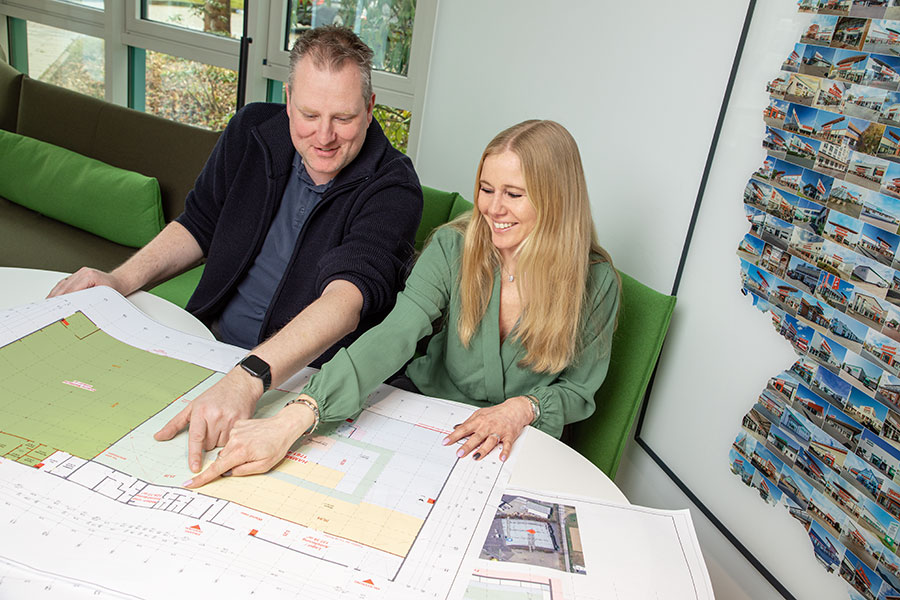 SCHLAU WHOLESALER SEEKING CONSTRUCTION SPACE NATIONWIDE
We are looking for sales areas in commercial locations throughout Germany for our crafts markets with a ground floor area of up to 1,000 m².
PATRICK HALSTENBERG
patrick.halstenberg@www.brueder-schlau.de
05731/765-241
0152/56626702
In charge of the postal code areas:
19, 2, 4, 50-54, 56-59
CHRISTOPHER REINKE
christopher.reinke@www.brueder-schlau.de
05731/765-435
0151/62438301
In charge of the postal code areas:
10-18, 39, 01-05, 07-09, 90-92, 95-97
DANIEL TUREK
daniel.turek@www.brueder-schlau.de
05731/765-635
0176/15001032
In charge of the postal code areas:
06, 30-38, 6, 74, 76, 99
We are looking forward to your bids and would be happy to send you our requirements presentation.