Die Unternehmensgruppe Brüder Schlau mit ihren starken Marken Hammer und Schlau hat es sich zum Ziel gesetzt, die Wünsche und Bedürfnisse der Kunden aus dem Groß- und Einzelhandel zu unterstützen.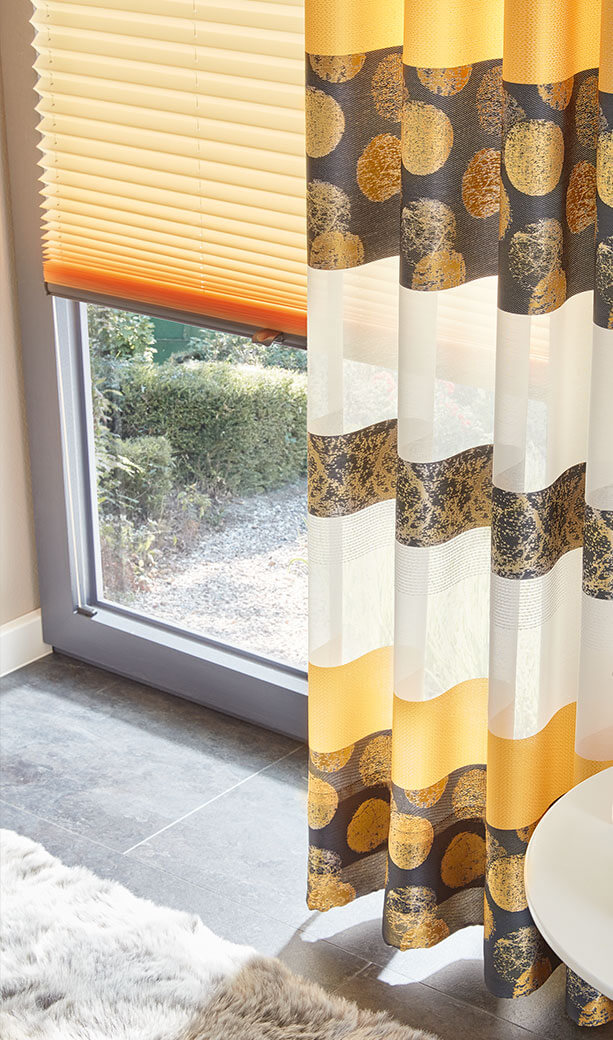 REFINED WINDOW DECORATIONS
Are you looking for an eye-catcher? Then you are making exactly the right choice with new curtains! They have their permanent place in front of the window and represent an important element of modern interior design from there. Curtains have the ability to make living and commercial areas really cosy. You choose according to your taste and there are no limits to your creativity. We will be happy to provide a few design ideas with our high-quality product range. Whether fancy patterned or plain, in strong colours or subtle tones, light and airy or a little heavier – curtain fabrics come in a wide variety of styles.
Curtains not only provide great views, they also have many useful functions. They help to improve the acoustics in the rooms and protect against inquisitive glances. In addition to providing privacy, curtains also serve as sun protection you can use to protect yourself from excessively high temperatures, especially on warm days. The same applies to interior sun protection systems such as roller blinds, pleated blinds, venetian blinds and more.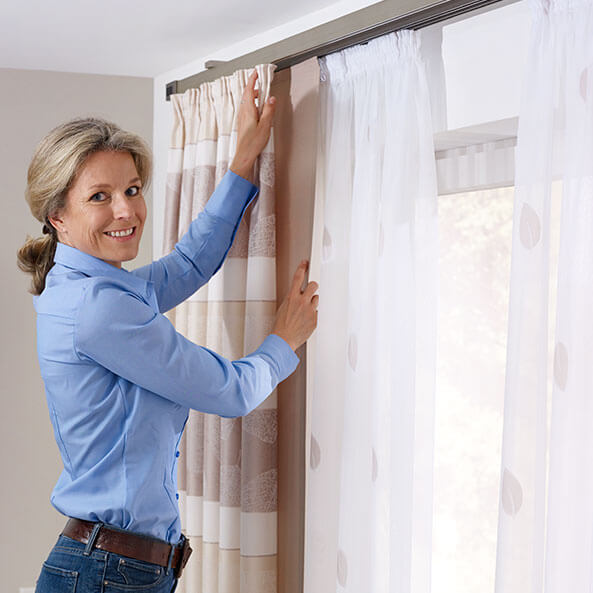 If there are special preferences in terms of dimensions or material, that's no problem at all. Thanks to the in-house Hammer sewing studio, no wishes remain unfulfilled when creating individual window decorations. The Hammer professionals are also available to take care of the professional installation.