Die Unternehmensgruppe Brüder Schlau mit ihren starken Marken Hammer und Schlau hat es sich zum Ziel gesetzt, die Wünsche und Bedürfnisse der Kunden aus dem Groß- und Einzelhandel zu unterstützen.
MORE THAN 5,500 EMPLOYEES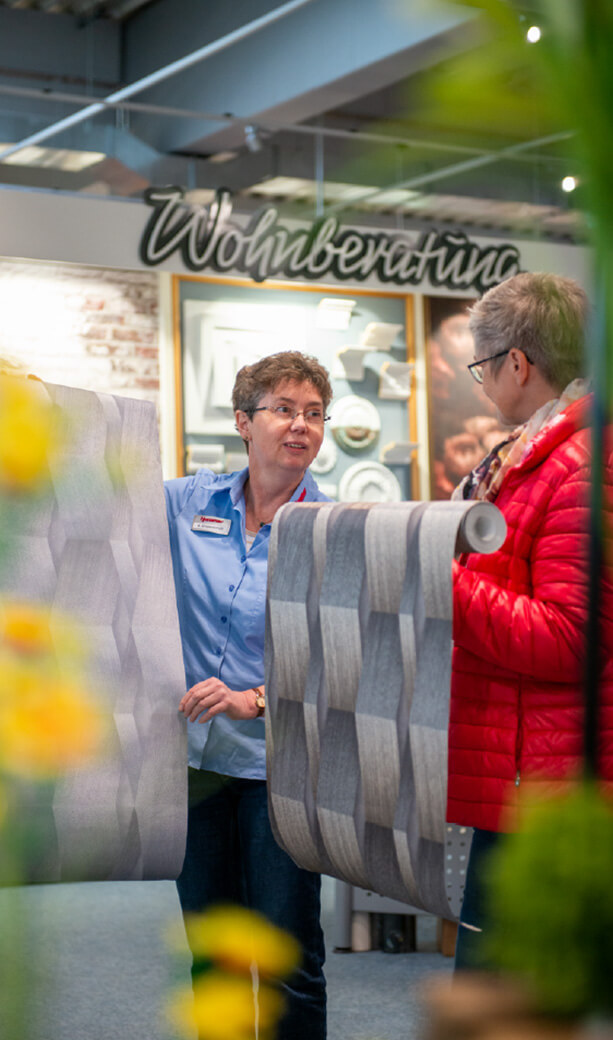 The employees of the Brueder Schlau Group make the dream of individually designed living space come true for millions of people. Our success is largely based on the commitment and professional competence of our employees. They provide individual advice, tailored to the needs of the customers. The Brueder Schlau Group promotes its employees and approaches people on an individual basis. Employees should feel comfortable, satisfied and approach their daily work with a sense of inner commitment. The Brueder Schlau Group strengthens and cultivates these qualities.
The Brueder Schlau Group also focuses on a broad brand-oriented assortment of products that can stand up to any comparison of quality and value. 
 Thus, we provide our customers with the guarantee that by choosing us they have made the right decision for the implementation of their project – in retail and wholesale. The economic success and the current market position are the results of this philosophy.
 We will continue to pursue this in the years to come!
The year 2021 was all about the anniversary. The Brueder Schlau Group looks back on more than 100 years of history.
More than
100 years of
tradition

On more than 100 years of the most diverse products and the latest innovations. As a family business, we have taken a very special road to success in cooperation with our commercially registered customers. And we want to continue on this road together!

Together for the
satisfied customers
The Brueder Schlau GmbH & Co. KG represents
the heart of the Corporate Group at its
headquarters in Porta Westfalica. This is where
all parts of the company are coordinated,
the operative business is supported and the
central areas of the group are bundled.
This includes IT and Finance along with the Cash Management, Accounting, Controlling and Auditing, Real Estate and Insurance, as well as Human Resources Departments comprising the Payroll, Human Resources Support, Human Resources Development and Recruiting units.
Hammer specialist stores are among the top addresses throughout Germany when it comes to interior design. We design living spaces for millions of people with high-quality paints, wallpapers, curtains, sun protection systems, floor coverings, carpets, bathroom fittings, beds and home accessories. Hammer focuses on a successful selection, high-quality products, optimum availability of goods, an appealing price-performance ratio, a unique range of services and highly trained employees.

At present, Hammer employs more than 5,500 qualified specialists for its all-round service – in addition to the experts in the specialist stores, also in the handicraft sector. Consequently, we are not only one of the largest employers of interior decorators, floor layers as well as upholstery and decoration sewers in Germany, but also ensure our high standard of quality and reliability.

Hammer cultivates a corporate culture that focuses on humanity and team spirit in addition to a high level of commitment. Our success proves us right: more than 200 Hammer specialist stores have been opened since the company was founded in 1976.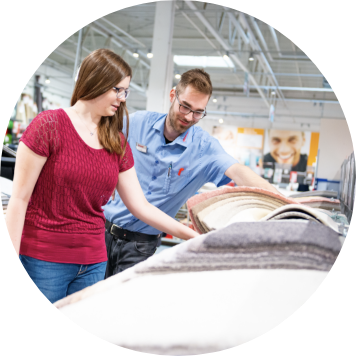 At Schlau, trade and craft businesses will find paints, wallpapers, floor coverings, tools, construction chemicals, ETICS and accessories at attractive prices. Schlau always delivers the products needed for the various professional projects promptly and reliably.

We cooperate with all major brand suppliers and dispose of one of the largest and most versatile assortments of interior design. Schlau ensures professional advice and contact on site, individual support and assistance for project plans with its excellently trained and professionally experienced field service. More than 60 trade and craftmen's markets in Germany additionally ensure spatial proximity to the customers. All products for daily work are in stock there. Our trained employees provide advice on topics such as new products, areas of application and qualities and are always willing to answer detailed questions. This makes Schlau one of the most important wholesalers in the sector. Our customers also have access to many services that are tailored to their specific needs. From delivery to the construction site through paint-mixing service and innovative shopfitting as well as product presentation modules up to marketing support.